cyrax89 wrote:Ashes if you hate 40k so much why comment on a post about a 40k release? Anyways I am sad to hear about the rationing, makes no sense to me at all. Maybe they truly do not have the inventory to support a massive release? They have been shooting out release consecutively so I can kinda see inventory being fairly slim due to this. But hey who the hell knows right?
Why? Because of this: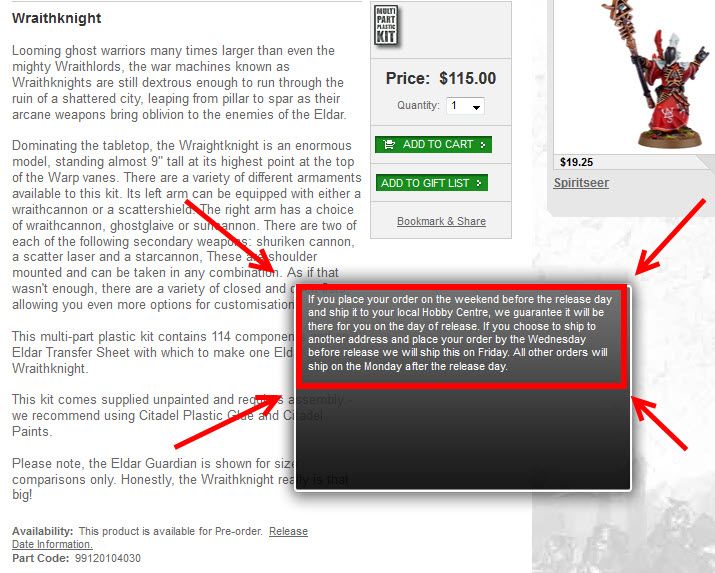 So - while GeeDub is rationing out new releases to their retailers, they seem to have a limitless amount of product available to individuals who pre-order or order from their online site.
This hurts the brick and mortar stores that we all love to play at. They don't see a dime of that army you had to purchase online because the models weren't available in their store.
And you get to play that army that GeeDub made more of a profit margin on at that lovely brick and mortar store for free.
This is an untenable situation, and not the first shot that Games Workshop has fired across the bow of our local store's collective ships. I don't like the game - I think I made that fairly obvious, but I could care less if people play it or not. What really tweaks me is how the company's actions will impact the larger community as a whole.